Greeting from the owner
"The flow of Omakase" which leaves you craving for more. While I had previously thought that the taste of each individual nigiri sushi was the most important thing, I have recently returned to the basics and realized that the "flow of Omakase" is what truly matters in creating Sushi. There is a distinct rhythm to the flow of Omakase and the true nature of Sushi can be expressed more by "removing" rather than "adding". This is what keeps our guests craving for more. It is my aim to always keep this in mind. Takumi Ishikawa - Sushi Harasho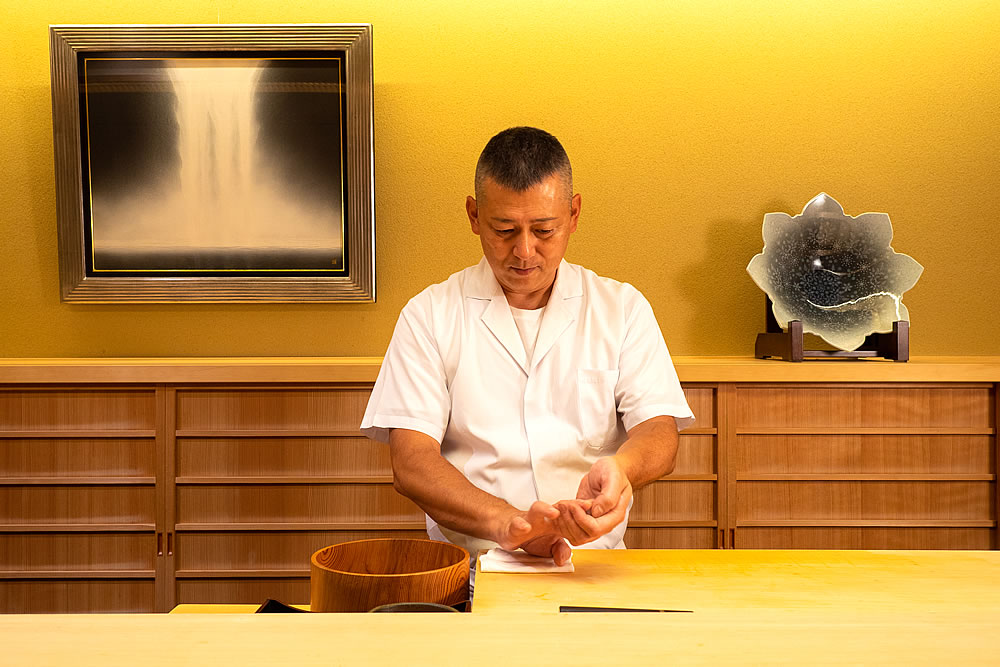 Introducing the true nature and depth of Sushi to our guests.
The "shari (sushi rice)" is pressed just enough to leave the slightest space between each grain of rice and kept at a temperature barely below that of the human skin in order to bring out the natural sweetness of the rice. It is not flavored with salt but only with wasabi and nikiri. It is my mission to discover the true nature of Sushi and express the depth of its origin to my guests. It is constantly on my mind to provide the best to my guests, from the way the squid is sliced so that it combines perfectly with the rice, to the way each procured tuna is personally inspected from all angles from selected markets.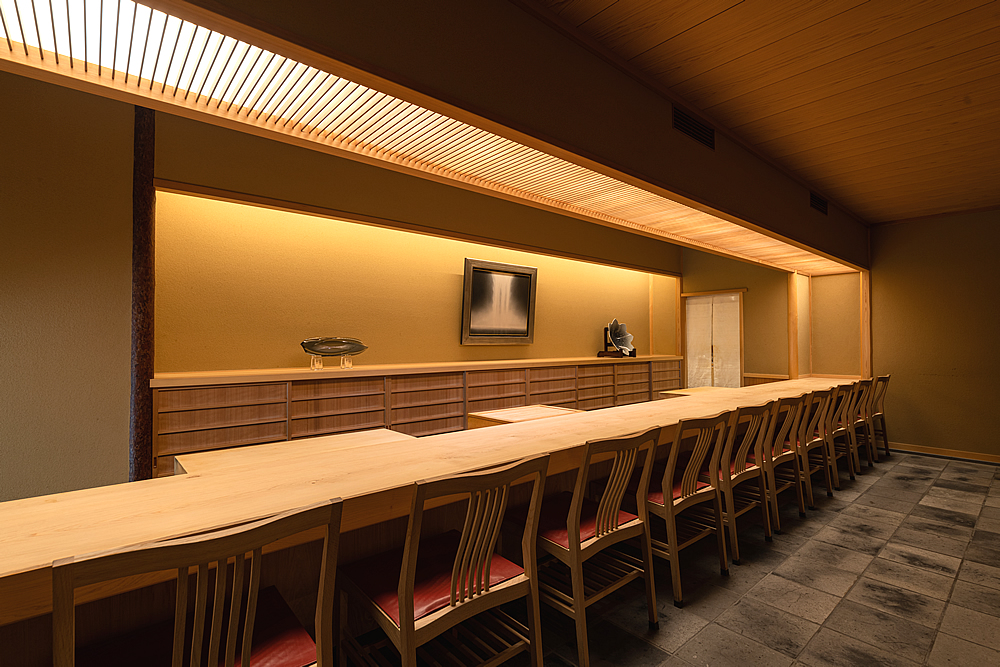 Careful selection of Japanese sake
In recent years, the number of reservations from visitors has increased, and we have been receiving more and more requests from guests that desire particular brands names of Japanese sake. At Harasho, we have a variety of sake brands available so that you can enjoy different types of sake to go with your appetizer or sushi. The restaurant has free Wi-Fi available, for those that would like to drink alcohol they may visit our page and choose one from the menu to show us. In addition, we are happy to provide a recommendation for a sake to be the perfect accompaniment to your dish. Please enjoy the food and sake until your heart's content.